Part 1: The Science of Outdoor Signs and Banners
How Traffic Speed the Number of Lanes Should Scientifically Determine the Size of Letters and Quantity of Words for Effectively Advertising Your Business' Street Front Sign or Banners
Question: We are designing some banners for our business, and are discussing what colors to use on them. What input can you give us regarding contrast and overall banner color design.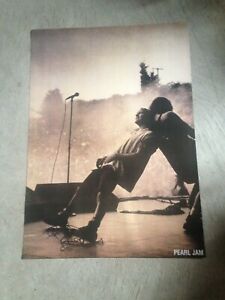 Answer: This is an excellent question. Most people want to put the 23rd Psalm (so to speak) on a banner and expect that passersby by will be able to decipher it from their automobile. I've seen examples of this where someone used red letters on a black background, and quite frankly, it was unreadable from just a few feet away because there were too many words and too little color contrast.
The United States Sign Council has done Outdoor Sign Holders extensive research on the issue of color, distance, contrast, and other issues of readability that most outdoor sign designers, as far as I can tell, have never read nor understand if they have. Most of the following information is available in more detail in the USSC publication "Sign Legibility Rules of Thumb."
A useful sign, unless you have brand recognition like, say, Bank of America or Home Depot, will be bold, readable, and use minimal copy. However, it will also be positioned in a way that makes it readable from the street or highway your business fronts on, and this will mean that size and viewing angle will also figure in.
According to Andrew Bertucci of the United States Sign Council (USSC), "Detecting and reading a roadside on-premise sign by a motorist involves complex series of sequentially occurring events, both mental and physical.They include message detection and processing, intervals of eye and/or head movement alternating between the sign and the road environment, and finally, active maneuvering of the vehicle (such as lane changes, deceleration, and turning into a destination) as required in response to the stimulus provided by the sign."
In other words, there's a lot going on for a passing motorist/potential customer, so you better make sure your business' outdoor banner or sign is designed with full impact in mind, or it is not going to maximize your business' potential.
For instance, it is important to realize that a driver's view is somewhat impaired through the windshield of a vehicle and becomes more so as the distance diminishes. At 40mph, as an example, you lose 58 feet of viewing distance every second, and at 60mph that increases to 88 feet of viewing distance lost every second.
Moreover, the angle of the viewing distance will also change rapidly at 40mph, and the further the sign or banners is from the street, highway, or road, the more rapidly readability is lost. The term coined by the USSC for this is VRT, or Viewer Reaction Time.
Much research has been done by the USSC on VRT, providing quantification for your sign's viewability. Because the passing car driver also has to maneuver his vehicle – signaling, changing lanes, speeding up or slowing down, and turning – the VRT will be somewhat compromised, so the quantification of letter height, coloring, and contrast is theoretical in nature, but still must be addressed in order to get the most out of your business main identification signs or temporary advertising banners.